Candlelighters For Children With Cancer was founded in 1977 by five families who had one thing in common: a child impacted by cancer.
At the time, there were no organizations to connect and support families going through this journey. Now, 45 years later, local families have come to depend on Candlelighters.
With the help of emergency financial assistance, regular family activities, in-hospital programs, and an annual family camp, we ensure that families have the resources and connections they need to navigate childhood cancer together.
Today, the organization has supported nearly 100,000 family members through the crisis of childhood cancer.
Candlelighters For Children With Cancer provides support every step of the way for families in Oregon and SW Washington facing childhood cancer.
From diagnosis through treatment and beyond, we offer programs such as emergency financial assistance, an annual family camp, regular family activities, bereavement support, and in-hospital meals.
Our programs are always free to Candlelighters families.
Our mission is to provide a community of healing, hope, and light throughout the lifelong journey of childhood cancer.
We create long-term partnerships and lifelong relationships.
We are experts in whole-family support.
We build transformational relationships, not transactional support.
Sarah Breece
Executive Director
Lisa Chavez
Programs Manager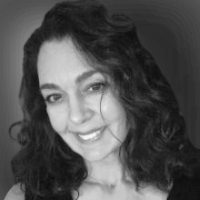 Angela Griffin-Meyers
Director of Marketing & Communications
Ruth Lorente
Administrative Business Manager
Camille Ogden
Director of Development
Mollie Worcester
Past President
Jeffrey K. Yandle
Treasurer
Jeanne Beacham
J.D. Godfrey
Jackie Costello
Steve Drew
Amanda Garcia
Kelsie Storm, MD
Candlelighters chapters mean that we provide programs and services to families throughout Oregon and SW Washington.
Our main office is in Portland, serving the Portland and Vancouver areas, with three additional chapters in Mid-Willamette Valley, Southern Oregon, and Central Oregon. Each chapter is led by a chair or co-chairs.
We encourage you to get in touch with the chapter most convenient for you.
Candlelighters Employment
Candlelighters is not hiring at this time. We encourage you to check back, and follow us on social media and LinkedIn for future opportunities.
Sarah Breece
Executive Director
Sarah brings over 13 years of nonprofit development and leadership experience to the Executive Director role, along with incredible energy and focus. Most recently, Sarah has served as Candlelighters' Director of Development, seeing the organization through the pandemic while building a new development program. Prior to Candlelighters, Sarah spent time working in the nonprofit industry, most recently at the YMCA of Greater Seattle as the Director of Annual Giving.
Sarah and her husband Brett live with their two dogs, Zeva and Ackley, in Beaverton, OR. As a childhood cancer survivor herself, she is passionate about the Candlelighters mission, bringing community, programs, and resources to the entire family impacted by childhood cancer.
Contact Sarah
Office: 503-719-4244, ext. 2
Mobile: 360-870-6821
Lisa Chavez
Programs Manager
Lisa has a BA in International Business, and is completing her Masters in Social Work at Portland State University. She has volunteered at the Leukemia & Lymphoma Society, Legacy Hopewell House, and at The Dougy Center for Grieving Children & Families. Lisa was born in Mexico City, and her fluency in Spanish is vital to our growing programs.
Lisa was a caregiver for her mother who died of cancer. The way cancer impacted her whole family unit drives her personal mission to help other people whose lives are also impacted by cancer. Candlelighters' mission aligns with her personal mission, and she looks forward to helping to provide a community of healing of support for families impacted by cancer.
Contact Lisa
Office: 503-719-4244, ext. 3
Mobile: 503-908-4618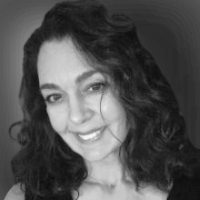 Angela Griffin-Meyers
Director of Marketing & Communications
After earning an MA focused on women's studies and literature, Angela pivoted to work in the tech explosion of the early 2000s. She brings over 14 years of marketing and advertising experience to her role. Having worked for advertising agencies in Austin and Seattle, she's excited to be back in her hometown of Portland.
Her goal is to bring strategy and reach to Candlelighters communications. She looks forward to telling the stories of Candlelighters families and helping to grow this wonderful community.
Contact Angela
Office: 503-719-4244, ext. 1
Mobile: 971-275-2765
Ruth Lorente
Administrative Business Manager
Ruth comes to Candlelighters with more than 30 years of experience in finance and administration focused on community needs. Ruth moved from sunny California to Portland, and finds the benefits of having her daughter close far outweigh Portland's rainy seasons. Ruth also has three energetic and delightful grandsons.
As a child, Ruth spent three months in the hospital with scoliosis, a difficult time for her and her parents. This personal connection to childhood illness fuels Ruth's passion to support families battling pediatric cancer.
Contact Ruth
Office: 503-719-4244, ext. 0
Mobile: 559-908-9053
Camille Ogden
Director of Development
Camille is a skilled storyteller and nonprofit leader with experience ranging from higher education to start-up nonprofits. With a heart for mission-driven organizations, Camille is proud to serve Candlelighters families and believes that how we care for one another in our hometowns—especially children and families facing the unimaginable—is how we build a strong community and better future. As a Pacific Northwest girl, she is excited to help deepen local roots and share Candlelighters' impact across the region as she builds relationships with donors, partners, volunteers, and families.
Along with her husband and kiddos, Camille lives in the country near Coburg and is thankful to be in the Mid-Willamette Valley near one of our Candlelighters chapters, within the natural beauty of her home state.
Contact Camille
Office: 503-719-4244, ext. 1
Mobile: 541-222-0840
Director, Foundation Administration & Investments
Legacy Foundations

Candlelighters Parent
As the parent of a child with cancer, Melissa saw firsthand the incredible strength and resiliency of the children and families going through treatment. Melissa is excited to work with Candlelighters to support families through resources and services that can help to make things a little easier, and to let other families know that the Candlelighters community truly cares.
Mollie Worcester
Past President
Director, National Sponsorship Sales
GBH
As a pediatric cancer survivor, Mollie felt it was time to give back to the community of families facing this insidious disease that knows no boundaries. Mollie came across Candlelighters in 2015 and knew immediately that this was the right organization to lend her story, passion, expertise, and more than 25 years of experience in nonprofit fundraising.
During her illness, Mollie's own family did not have the type of support Candlelighters provides to the whole family. Mollie has made it her personal mission to ensure that families—those facing the same issues and choices that her family did when she was young—have a place to come for support, events, and programs to help them as they navigate through a pediatric cancer diagnosis.
Jeffrey K. Yandle
Treasurer
Senior Managing Director and Wealth Manager
First Republic Investment Management
Jeff is a Senior Managing Director and Wealth Manager at First Republic Investment Management. He has been recognized as a Top Wealth Advisor in Oregon by Forbes, as well as by Barron's. Jeff joined the Candlelighters Board in 2019, and has participated as a cyclist in the
Ride For A Child
annual fundraiser since 2011.
An active member of the nonprofit community, his past board affiliations include Habitat for Humanity Portland/Metro East, Metropolitan Family Service, Maybelle Center for Community, and La Salle Educational Foundation.
President and CEO
Delphon Industries LLC
Jeanne Beacham joined the Candlelighters Board in November of 2021. Currently, Jeanne is the President and CEO of Delphon Industries LLC, named by the San Francisco Business Times as one of the Top Women-Owned Businesses in the Bay Area. Jeanne is a Past President of NAWBO (National Association of Women Business Owners), and serves on the Knight Campus External Advisory Board.
A cancer survivor herself, Jeanne has been a committed supporter of Candlelighters for years, participating in fundraisers like Golf to Give and Cancer Ski Out, and now looks forward to providing leadership and insight as a board member.
Vice President, Commercial Lending Officer
Pacific West Bank
Jackie has over 32 years in commercial and private banking in various roles. She joined the Candlelighters Board in January 2021, though she has participated in several Candlelighters events for the past several years, including serving on the committee for the Harvest of Hope event.
From the first Harvest of Hope event that Jackie attended, she knew this was the organization where she wanted to spend her time and efforts. Cancer has touched several of her family members, and Jackie herself is a breast cancer survivor. She is passionate about Candlelighters' mission and the fact that Candlelighters supports children with cancer and their families. She will use her relationships in the communities she serves to provide support for the amazing mission of Candlelighters.
Business Development Manager
PavelComm
J.D. was drawn to Candlelighters after having lunch with a longtime friend where they spent most of their time discussing the organization, its history and achievements, as well as the friend's personal involvement working to help Candlelighters achieve its goals and mission.
J.D. had been interested in joining a local charity where he could invest his time and professional experience. Connecting with his friend—and now fellow board member—provided an even better understanding of the good that continues to be accomplished by others involved and wanting the same. J.D. is excited for the opportunity to help Candlelighters achieve success with its current initiatives while working to identify new areas where J.D. and others can bring value.
VP, Systems and Business Operations
CrowdStreet
Steve has spent the last 25+ years designing, defining and architecting software products and integrated solutions in the FinTech space, including a commercial real estate investment marketplace, several accounting/ERP systems and industry-specific point-of-sale solutions.
Steve was introduced to Candlelighters when his daughter was diagnosed with leukemia at the age of three and experienced first-hand the numerous acts of kindness and support of multiple organizations within the childhood cancer community during the dark days of treatment and beyond. Steve was especially touched by Candlelighters' focus on the entire family and has felt compelled for years to give back to Candlelighters and other families like his who are battling cancer following his daughter's recovery.
Quality Improvement & Accreditation Manager for Benton County Public Health
Amanda has been a part of Candlelighters since 2019 when she began volunteering after seeing the tremendous support they provided her sister and family when her niece, Journey, was diagnosed with leukemia at the age of two. 
Amanda has helped with many of the family events held with the Mid-Willamette Valley chapter including their Christmas party, Easter egg hunt and January freeze. Most recently, Amanda was able to help bring smiles to our families at Candy Cane Lane dressed as Anna from Frozen. 
Candlelighters has touched her heart in more ways than one and she feels very honored to be a part of their board. She is excited to support our families, fundraise to ensure more families receive the support they need and to spread the word of the Candlelighters mission and vision with everyone she meets. 
Amanda has two children ages 5 and 2 and lives with her husband, kids and dogs in Albany, Oregon. They are all avid Beaver fans and love to be outdoors spending time together. 
Business Attorney, Immix Law
As a parent of a pediatric cancer survivor, Liz became familiar with Candlelighters while living at Doernbecher. During their family's darkest hours, Candlelighters was there to provide a warm meal, a fuzzy blanket, and a friendly face. With a newborn child that fell outside of the services of many organizations, Liz's family was touched by the extensive outreach and services that Candlelighters provided to all patients and families. Once able to re-enter the larger community, Liz and her family took advantage of Candlelighters events where they had the opportunity to meet other families who had faced the same struggles. Those connections were key to their recovery as a family.
Now that Liz's daughter is healthy and happy, Liz wanted to give back to the organization that connected them to the larger childhood cancer community and did so much for their family and others living with them in 10 South at Doernbecher. Liz looks forward to working with the current board to continue to grow and maintain the suite of Candlelighters' services. Liz wants to make sure that any family facing the shock of a pediatric cancer diagnosis has the support, resources, and outlets that Candlelighters provided to their family and their greater pediatric cancer family.
Pediatric Hematologist Oncologist
Randall Children's Hospital at Legacy Emanuel
Kelsie was born in Portland, OR but moved with her family to the Midwest and East Coast before coming back to the Pacific Northwest. She earned her medical degree from Loma Linda University, where she was awarded the Robert F. Chinook Award for Excellence in Pediatrics.
Kelsie completed her residency in pediatrics, chief residency, and fellowship in pediatric hematology oncology at Oregon Health and Science University. During her fellowship, Kelsie was awarded the Neerhout Fellow Award for her commitment to patient care, research, and education. She also received a grant from the Oregon Medical Foundation to fund her research in Fanconi Anemia. Her clinical interests include brain tumors, solid tumors, hematologic malignancies, and bone marrow failure syndromes.
In her free time, Kelsie enjoys spending time with her husband and young daughter, exploring the culinary scene in Portland, traveling, running, and cheering on the Oregon Ducks.
Mary Lou Bradley, Robyn Thompson, Sydney Wight
Mid-Willamette Valley Co-Chairs
Mary Lou Bradley has been involved with Candlelighters since 1996 when her son, Chris, was diagnosed with ALL when he was just nine years old. Robyn Thompson has been involved with Candlelighters since 1999 when her son, Jordan, was also diagnosed with ALL when he was just four years old. Both have been giving back to children with cancer and their families for more than 25 years.
As of April 2022, Sydney Wight is the newest co-chair of the now team of three. Sydney's son, Robert, was diagnosed with T-cell ALL (leukemia) in 2014. She's been lending her creativity, energy, and time to Candlelighters for years, and we're happy to now call her an official chapter co-chair!
As co-chairs of the Mid-Willamette Valley Chapter, these three plan monthly events for families in their community to connect, forget the cancer diagnosis, and just have fun.
Southern Oregon Chair
Kimberly Bruhn's son Michael, who lost his six-year battle with ALL in 2013, was an Honored Child for Candlelighters' Ride For A Child in 2009. Understanding the importance of keeping life as normal as possible even while fighting childhood cancer, Kimberly's continued work as chair of the Southern Oregon Chapter carries on Michael's legacy and his desire "for folks to help others in his memory."
Southern Oregon Co-Chair
Ruth is a native to Southern Oregon. She was the chapter chair from January 2011 until 2017, when Kimberly Bruhn took over. Ruth's daughter was diagnosed with Rabdomyosarcoma the summer of 2008. She's now 25, lives in GA, married and doing well.